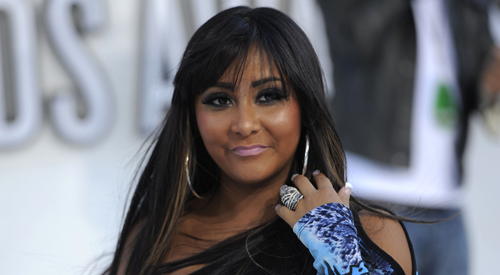 Nicole Polizzi, NL Manager of the Year?
October 26, 2010
The Pittsburgh Pirates are looking for a new manager and even though many are available – Ken Macha, Jeff Banister, Dale Sveum to name a few – none scream of the ideal fit like someone else I know. Despite the club having considered John Gibbons, Carlos Tosca and Eric Wedge already, the only single person who can help the Pirates escape from the National League's Central Division basement this year is Nicole Polizzi.
You probably know her as Snooki.
Sure, the Jersey Shore star has no experience managing a professional baseball team. But after 18 consecutive losing seasons, what do the Pirates have left to lose? They've already hit rock bottom. Besides, Billy Heywood had no experience when he took over the Minnesota Twins and that turned out alright.
There are many qualities that make Snooki a top candidate.
[php snippet=1]
First, she's a compassionate individual. When Snooki saw Ronnie cheating on Sammi, she did what any caring friend would do – she (with help from Jenni) wrote an anonymous note to Sammi. If that action doesn't warm your heart, then you probably don't have a heart.
I can see Snooki showing sympathy to any Pirate who gives up a late-inning home run or makes a bad error. She is a true humanitarian.
Second, Snooki is not afraid to voice her opinion. If you do something wrong, she's going to let you know. Just ask Angelina. It doesn't matter if you're her friend, foe, teammate or a Miami police officer; Snooki spares no one.
I pity the poor umpires who have to argue balls, strikes and questionable calls with her. Snooki is incredibly fierce. She's like Lou Piniella times 100. Bobby Cox's record for ejections will be conquered in little time.
Finally, Snooki hails from New York State, which has produced legendary baseball talent like Sandy Koufax, Lou Gehrig, Carl Yastrzemski, Whitey Ford and Alex Rodriguez. It's also home to arguably the most famous baseball team of all time, the Jamestown Jammers just kidding; the New York Yankees, of course.
Naturally, anyone who comes from New York State has a wealth of baseball knowledge. Therefore, one can be assured that Snooki possesses the same comprehension.
I know what you're thinking: "If Snooki lives in New York, then wouldn't it make more sense for her to manage the Mets? They're looking for a new manager too."
It's true. The Mets are far sexier than the Pirates. But the Mets are a complete train wreck. Everyone, including the entire Jersey Shore cast, knows that. At least in Pittsburgh, she won't be publicly vilified if the team doesn't have a better record than the Yankees.
There's no doubt in my mind that Snooki would be the perfect fit in Pittsburgh. She has the skills and expertise to bring honor back to this storied franchise. You might as well pencil her in as the 2011 National League Manager of the Year. Heck, you might as well set aside some space for her in Cooperstown.
It's time for the Pirates front office to take a risk. It's time for the Pirates to make a bold move and show their opponents that they will no longer be pushovers. What better way to express this new ambition than by hiring Snooki as their next manager.
Seriously, what's the worst that can happen?
[php snippet=1]