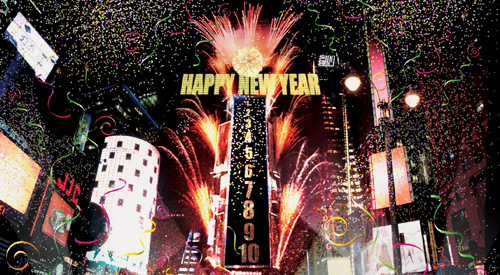 T'was the Year 2009
January 1, 2010
T'was the year 2009 and from Jan to December;
Each month in sports was one to remember.
In January, outdoor hockey was the most beautiful of things;
At Wrigley the Blackhawks fell to the Wings.
In '08 at Beijing, Phelps owned fools like Kong;
And he started '09 by hitting the bong.
In February, the Steelers took NFL control;
Winning their record sixth Super Bowl.
Then some more baseball records were destroyed;
As Alex then switched from A-Rod to A-Roid.
In March it was basketball that took the spotlight;
And in all of the madness the Tar Heels shined bright.
[php snippet=1]
The World Baseball Classic was back once again;
And for the second time Japan had the best men.
The NHL got a new wins leader in Marty;
As New Jersey Devils fans found reason to party.
In April Nick Adenhart was on everyone's mind;
The Angels young pitcher was one of a kind.
Lebron didn't like shaking Dwights hand in May;
Losing in style was not on display.
Manny was Manny; the only one to blame;
But steroids played a part in him missing 50 games.
In June the Pens dished the Wings some payback;
Winning the Cup showed they're on the right track.
It was a big milestone for the Master of Zen;
The Lakers gave Jackson his big number 10.
Like Gatorade, Federer found a thirst he could quench;
When he won his elusive Open; the French.
Baseball's record books will forever hold his name;
As Buerhle was flawless in one perfect game.
Not long after that, over the web it would role;
Erin Andrews filmed nude through a hotel peephole.
McNair, Gatti Watson and Sakic all made news;
Federer vs. Roddick was anything but a snooze.
In August, Mike Vick called everyone he could think of;
And landed a spot in the City of Brotherly Love.
Like sour dough and old meat in a deli;
So to, out on the street, was the PA's Paul Kelly.
In September Jim Balsillie showed his persona;
But a judge said the 'Yotes would stay in Arizona.
Rumours of Gretzky's whereabouts swirled;
Meanwhile Dallas became home to "Jerry World".
Serena Williams gave us a great quote;
"I'll shove this ball down your *expletive* throat"
October is where playoff baseball fit;
Oh! And the Olympic Torch was then lit.
The Yanks latest Series win would go into November;
Even though cursed A-Rod was offically a member.
In racing Jimmy Johnson would win a record fourth;
and an extra cost the Riders up North.
But once again stealing headlines was the great Tiger Woods;
As the world found out not just Elin was checking his goods.
Then on the calendar, December would knock;
And thats when the Jays finally dealt Doc.
That's '09 for you bundled in a shell;
Your guess is as good as mine as to what 2010 will spell.
In the world of sports, this new year looks bright;
So happy 2010 to all and to all a good night.
[php snippet=1]